ジェイアール京都伊勢丹 京味
JR KYOTO ISETAN "KYOMI"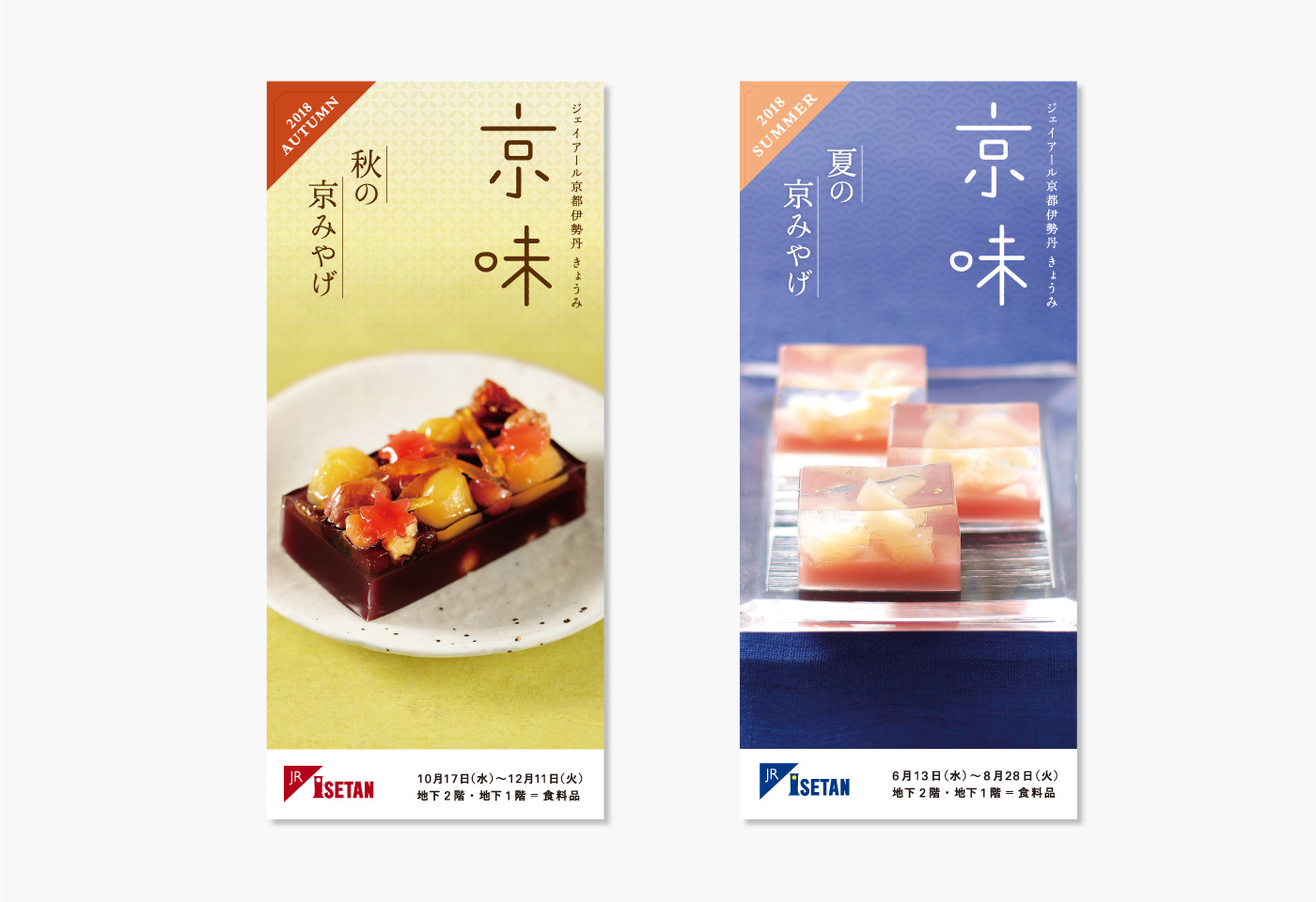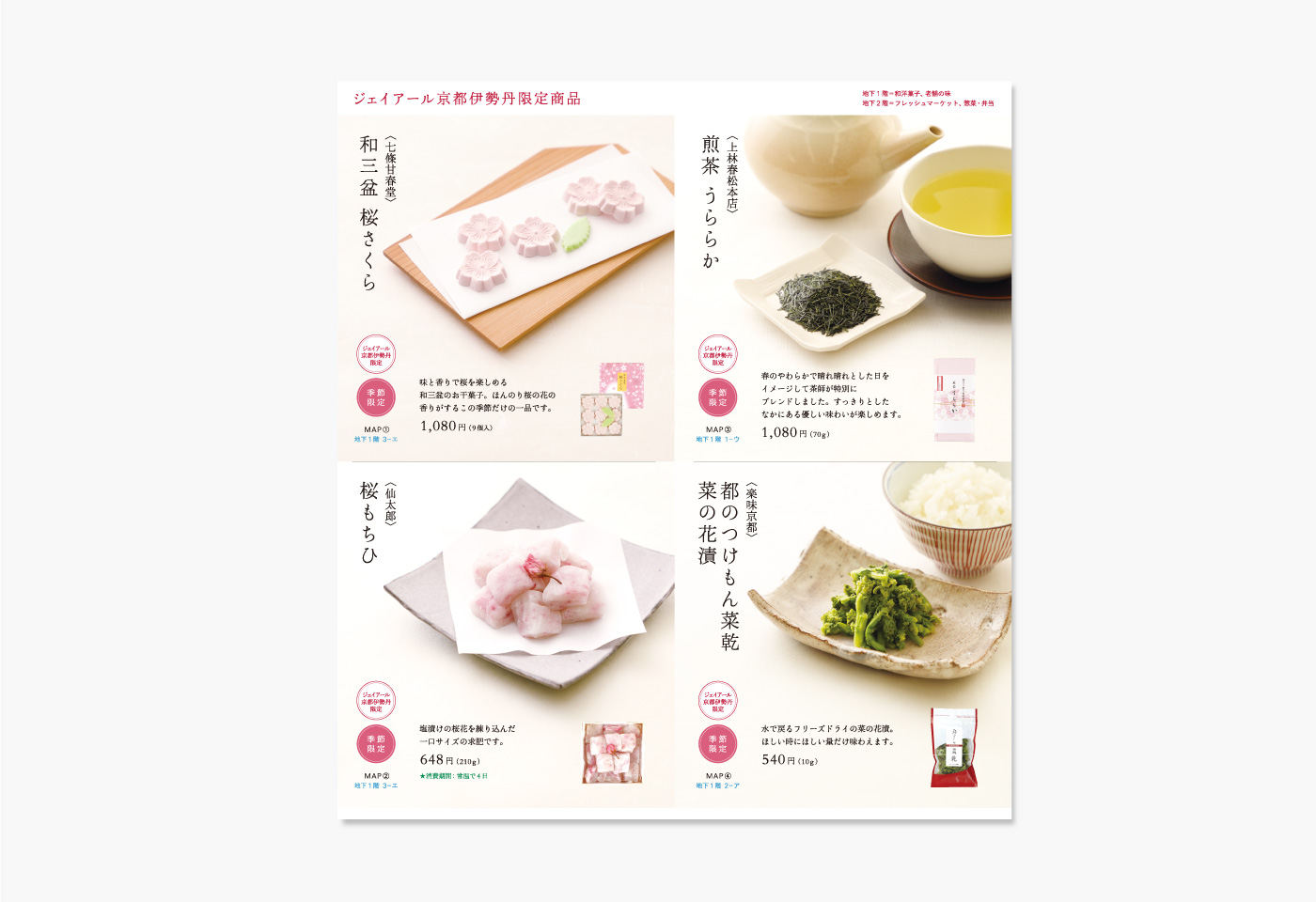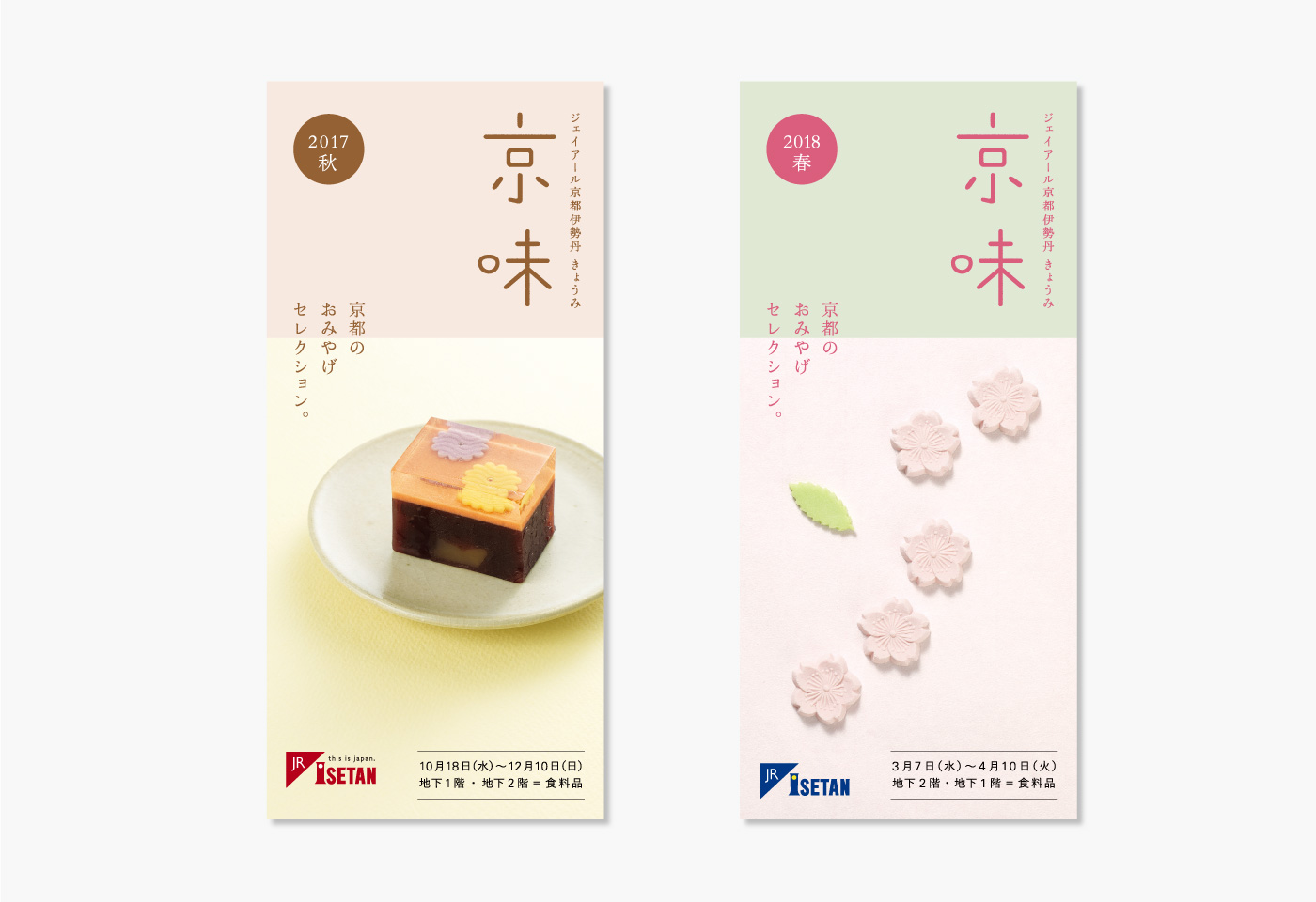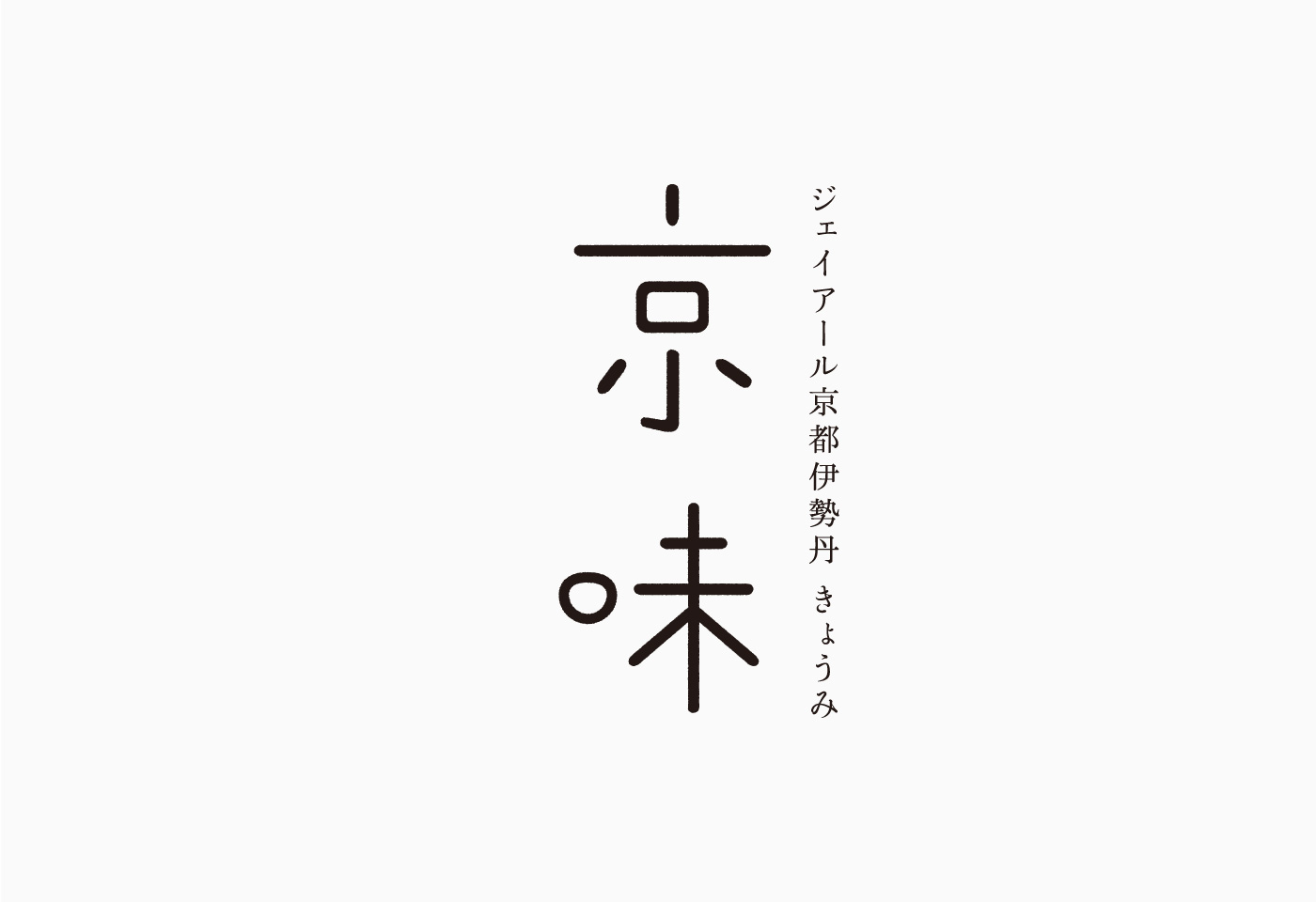 ジェイアール京都伊勢丹が季節ごとに発行するお土産カタログ 京味 を制作しました。

JR KYOTO ISETAN is a department store at Kyoto station. We made a booklet "KYOMI" which JR KYOTO ISETAN publishes every season. In "KYOMI" they introduce seasonal food souvenirs for tourists and local customers. We created the title character of the booklet, selected dishes which make the goods look better, took pictures of them, and expressed seasonal tones on every page.
Photograph : Planmake Inc.